unique Network
Pro Shop uses a uniquely developed network. We make it easy for any seller to integrate their current database in to our eCommerce solution. Join us to help build the UK's largest eCommerce network.
Ebay Integrtion
Pro Shop users with an Ebay store can import their products and categories quickly and easily through our eBay integration. The feature also allows for products from the Pro Shop to be populated in to your eBay store.
Reliable Hardware
Our professional hosting platform has been designed to provide the quality, reliability, and speed that you require for your Pro Shop. We monitor our servers very closely to ensure a quality and reliable service.
Customer Review
"Pro Shop helped me with a professional custom eCommerce solution when my business was so rapidly growing and my old system couldn't handle the load anymore."
About Pro Shop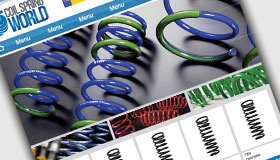 eCommerce is our speciality. We provide eCommerce Solutions that exceed client expectations, enhance brand perception with our special design team and provide maximum return on investment. A Pro Shop website provides retailers with the perfect platform to sell their products online through their Pro Shop or Ebay.