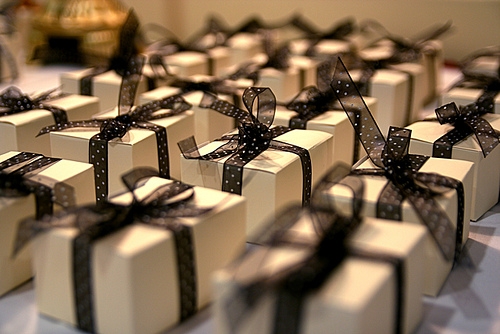 If you're struggling with stabilising a client base in your online store, you should consider experimenting with a customer loyalty programme. Loyalty programmes are ways to incentivise your customers to make repeat purchases with your brand over time and increase customer satisfaction at the same time.
In a basic rewards programme, you'll give your customers some benefit or gift in exchange for making purchases with your brand, and you'll see the following advantages for your business:
More brand visibility. Announcing and publicising your rewards will make your brand more visible, and make you stand out among your competition.
Higher conversion rates. Offering rewards for purchases will make customers more likely to convert, earning you more sales.
Greater customer retention. If rewards accumulate over time, you'll increase brand loyalty and customer retention, earning more sales per customer over time.
How you set up your rewards programme and the types of rewards you offer will dictate the success of your system, so you'll need to strategise carefully if you want to make the most of your investment.
Types of Rewards to Offer
These are some of the most common, inventive, and valuable rewards you can offer your target audience:
Free gifts with purchases. One of the most basic types of rewards is a free gift with every purchase—or a free gift once you've hit a certain threshold of purchases. For example, you might include a random free sample with every purchase over £20, or give away one of your best sellers once a customer has hit £100 in online purchases. The nature of your gift should be appropriate for your demographic, and should probably relate back to your brand (to encourage more purchases, and earn more visibility through word-of-mouth).
Experiences and vacations. Items are practical, but experiences are unforgettable. Though they're on the more extravagant side of rewards, you could offer vacation packages for your most loyal customers, or enter every customer in a sweepstakes to win a prize. For example, you could offer a vacation to Chicago, complete with hotel booking and travel accommodations, and give it away to one or two winners during an allotted contest period. You could even enter people into sweepstakes multiple times based on how much and how often they purchased during the contest period.
Sweepstakes for big-ticket items. Similarly, you could hold sweepstakes for other big-ticket items, such as TVs, gaming systems, or mobile devices. The advantage here is that the value of the prize is especially attractive, but because the cost is split among hundreds (or even thousands) of participants, it won't affect your overall profitability.
Gift cards and store credit. If you want to encourage loyal customers to keep coming back for more, you could reward your customers with store credit and gift cards. For example, you might give them a free £10 gift card for every £100 they spend with you. This keeps your customers loyal to your brand almost by force and drives a cycle of constantly driving up purchases.
Freebies for friends and family members. One alternative means of rewarding customers is rewarding their friends or family members; here, when they make a purchase, you can have them enter an email address or physical address of people they know, then send those people a free gift or discount. This is an easy way to boost your visibility, and it makes your customer look good to their loved ones.
Discounts on future transactions. You could also go a simpler route and simply offer discounts on future transactions. For example, every purchase could come with a 25% off discount code that can be used on their next purchase. If you're not sold on the idea of fleshing out a complex rewards program system, this is probably your best bet—think of it as a loyalty program starter kit.
VIP status. For your best customers, the ones who spend hundreds or even thousands of dollars with you, you could establish a "VIP" status that gives them privileged access to special deals, new announcements, or even trials of new products before anyone else. These programs have the effect of making customers feel "elite" and part of the "in" crowd, which will keep them loyal to you indefinitely.
Balancing Costs and Rewards
Obviously, the only downside to offering loyalty rewards is the fact that all your rewards will cost money. If you want to remain profitable, you'll have to do your research and calculate carefully to determine how much you can spend on each reward level—and how much a customer will need to spend to unlock it. Getting this combination right is key to becoming profitable and successful with your chosen programme.
Source: Shopify
http://wp.freedomofcreation.co.uk/proshopsv2/wp-content/uploads/sites/84/2017/02/writing_rewards.jpg
334
500
Beth Southern
http://wp.freedomofcreation.co.uk/proshopsv2/wp-content/uploads/sites/84/2015/11/pro-shops-logo-web.png
Beth Southern
2017-02-27 16:49:21
2017-02-27 16:57:21
7 Creative Ideas For Your Loyalty Scheme Rewards Programme